Editor Profiles
Maria Hodges is the Managing Editor for the BMC Series journal and is responsible for 35 journals including BMC Molecular Biology. She has a PhD from Cancer Research UK (London Research Institute) and has also researched at the Pasteur Institute, Paris. Maria has worked as an Editor for Nature Structural & Molecular Biology and for Genome Medicine. Before working on the BMC Series titles, she was at Cancer Research UK where she managed the British Journal of Cancer and developed the scientific publishing strategy for the organisation. Maria has a particular interest in molecular biology and biochemistry.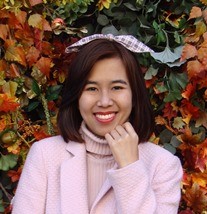 Chalisa Iamsrithong is an Assistant Editor for BMC Cancer, BMC Molecular Biology and BMC Pharmacology & Toxicology of the BMC Series.
She completed a Master's degree in Drug Discovery and Pharma Management and a Bachelor's degree in Pharmacology from University College London.

Transcriptional control of gene expression
Jean-François Beaulieu is a Professor of Cell Biology. He has been working on the molecular mechanisms that regulate gene expression in the human epithelial cells of the developing gut and adult intestine under normal and pathological conditions (chronic inflammation, colorectal cancer, etc.). He has contributed to the characterization and/or establishment of several human intestinal epithelial cell models. His current research focuses on epithelial cell-extracellular matrix interactions in the intestine and the roles that these macromolecules exert through specific membrane receptors on the regulation of epithelial cell functions, the transcriptional regulation of intestinal cell fate and lineage specification and, more recently the characterization of stool markers in non-invasive screening tests for the prediction of intestinal diseases. He joined the Editorial Board of BMC Molecular Biology in 2008.
DNA replication and genome stability
Stuart MacNeill was awarded a B.Sc. (Hons) degree in Molecular Biology from the University of Glasgow in 1986 and a D.Phil. in Biochemistry from the University of Oxford in 1990. After six years as a postdoc in Dr Peter Fantes' lab in the then Institute of Cell and Molecular Biology at the University of Edinburgh, he ran his own group in the Wellcome Trust Centre for Cell Biology in Edinburgh from 1996-2005. He then spent four years in the Department of Biology at the University of Copenhagen, before returning to the UK in 2009 to take up a readership position in the School of Biology at the University of St Andrews, where he leads a research group with interests in dissecting the molecular biology of eukaryotic and archaeal DNA replication and genome stability. He has also recently begun exploring the biology of nuclear DNA replication and repair in the kinetoplastid parasite Trypanosoma brucei. He has published over 75 papers and has been Section Editor for BMC Molecular Biology since 2011, having been an Associate Editor for several years prior to that.